It can often be difficult for students to find easy classes to take at University of Portland to boost their GPA. The required classes for a student's major are often really difficult. However, there are classes that can balance the GPA made in the more difficult classes. Below are 10 of the easiest courses to take at the University of Portland (UP).
1. FA 125 – Basic Design
This course is designed to involve students in the creative process while concentrating on the fundamental concepts of design through a series of exercises using a variety of art media. If you love design and art, this is definitely the course to take.
2. DNC 214 – Jazz Dance
A jazz dance technique class. Emphasis in learning proper body alignment and the value of body conditioning. Class includes warm-up and jazz combinations of movement. May be repeated for a maximum of 6 credit hours. If you have a background in dancing, this course is definitely recommended.
3. DNC 315 – Jazz and Modern Dance
Dance technique class. Emphasis on jazz and modern dance. Class includes warm-up, strengthening and stretching exercises, and combinations of movement and fundamental steps to music. May be repeated for a maximum of 6 credit hours. May not be audited.
4. ENG 112 – Introduction to Literature
Introduction to literary genres and the tools of literary interpretation and criticism promoting reader understanding and enjoyment. Recommended as preparation for upper-division literature courses. If you are someone that love writing, this is a must take course.

5. DRM 207 – Introduction to Theatre Design & Communication
Introduction to theatre design concepts and principles, art techniques and design tools used in creating theatre.  Exploration of art media, drawing, painting, drafting, and presentation as it relates to theatrical design through script analysis, conceptualization, design techniques and communication of ideas.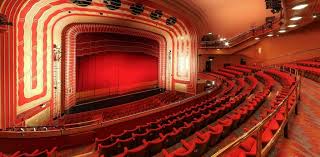 6. AS 101 – Foundations of U.S. Air Force
Survey course briefly treating topics relating to the Air Force and defense. Focuses on the structure and missions of Air Force organizations; officership and professionalism; and introduction to communication skills.
7. HPE 108 – Life Skills for Student Athletes
Recognizes the unique demands of college student athletes and assists them in acquiring skills which will allow them to respond to those challenges. Course content will reflect issues relevant to adjustment to college life; social, academic, and athletic performance demands.
8. MSL 101 – Leadership and Personal Development
Introduces cadets to the personal challenges that are critical for effective leadership. Cadets learn how the personal development of life skills such as critical thinking, goal setting, time management, physical fitness, and stress management relate to leadership, officership, and the Army profession.
9. PSY 101 – General Psychology
This course offers an overview of psychological science, which uses theory and empirical methods toward understanding thought, feeling, and behavior. The course will introduce students to the methods of psychological research, and to topics including personality, learning, development, cognition, social psychology, abnormal psychology, the biological basis of behavior, and mental health. A lot of freshman at University of Portland take this course.
10. SW 205 – Social Welfare and Social Justice
This course provides an overview of social issues and social welfare as a response to human needs. Emphasis is placed on systems that assist individuals, families, communities, and diverse and at-risk populations to increase resiliency. Attention is paid to the unique role of government and other public entities in the provision of resources to work toward social and economic justice.
These classes will most definitely help you with your GPA, getting more sleep, and feeling less stressed throughout a semester. Taking a variety of classes like these will help you to make sure you are majoring in what you want to major in.